In a country like Guatemala, where the base of the economy has always been agriculture, the work of agricultural, environmental, agro-industrial, and forestry engineers is of great importance for the development, sustainable management of resources, and conservation of biodiversity.
On June 14, 1950, the Faculty of Agronomy of Universidad San Carlos de Guatemala was officially created, and in commemoration of this event, June 14 was stipulated to be celebrated as the day of the agronomist and all careers. members of the College of Agricultural Engineers of Guatemala. However, this was not an official date and for that reason in 2021 it was requested to the Congress of Guatemala to declare this date officially.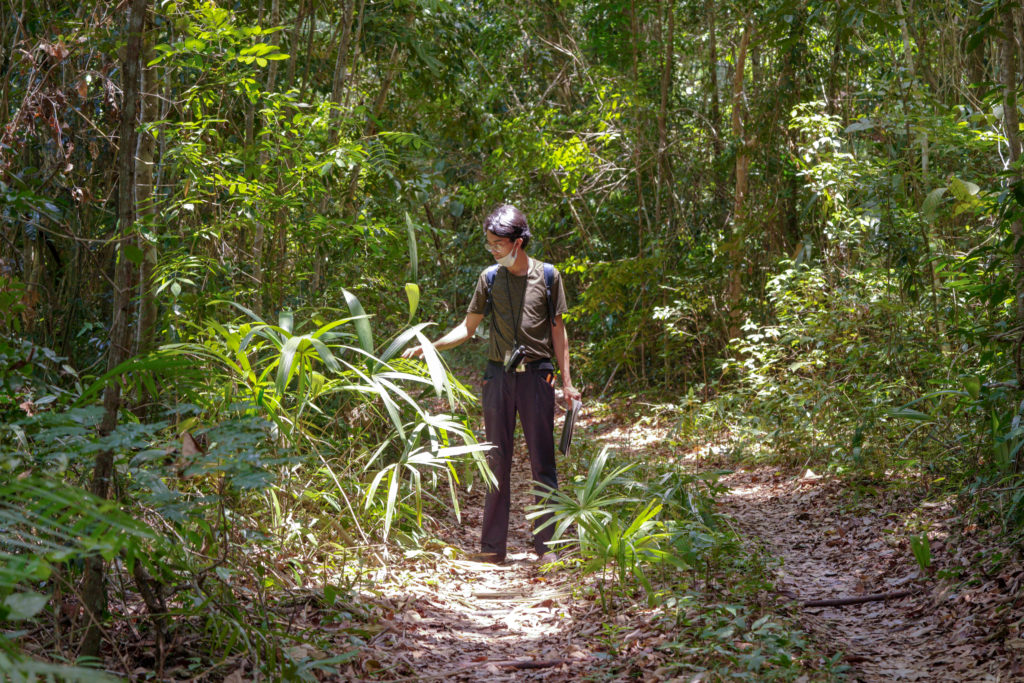 Photo by Edwin Solares / Sony A1 / Researcher and Student of Agricultural Engineering Sergio D'angelo Jerez / Expedition to Nakum / May 2022
This year, the decree of law 23-2022 has been approved, the "Day of the Agronomist, Environmental, Forestry, Agroindustrial, Land Administration Engineer and other unionized careers in the College of Agricultural Engineers of Guatemala" to recognize the work carried out by professionals who, with their knowledge, cooperate in the agricultural, environmental, economic and social development of the country (Méndez. 2022).
Agricultural engineers are generally dedicated to managing plants and animal products for human consumption. However, their work goes beyond this, they also promote the development of rural communities, ensure more sustainable production, and the resilience of agricultural production to climate change.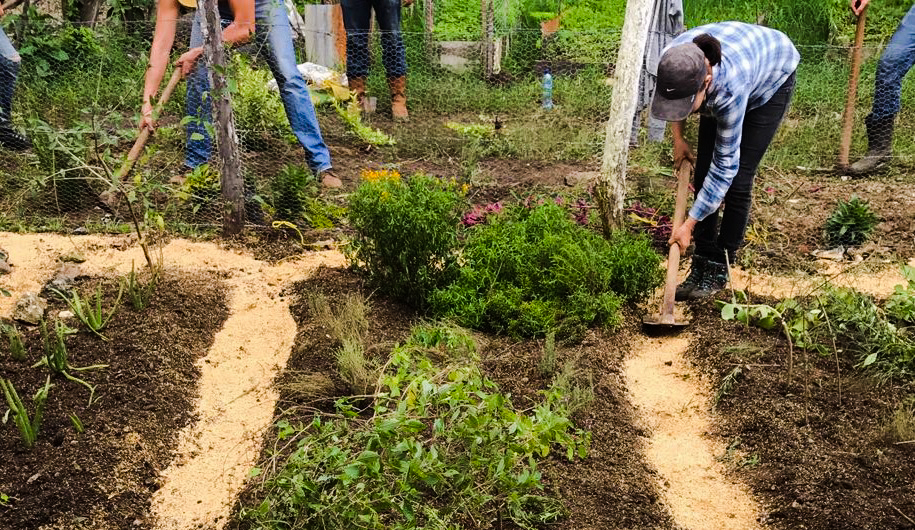 Photo by Victor Mendoza / iPhone 11 / Researcher and Agricultural Engineer Diana Sandoval / Universidad Rafael Landivar / Apr 2021.
Environmental engineers are the professionals who manage and apply processes, methodologies, technological services, and solutions for the control of environmental degradation problems, to promote its restoration and development of the sustainable use of natural resources. Environmental engineering is a multidisciplinary career since it integrates several fields related to the environment and living beings, it is also involved with economic and legislative topics (Rodriguez. 2020).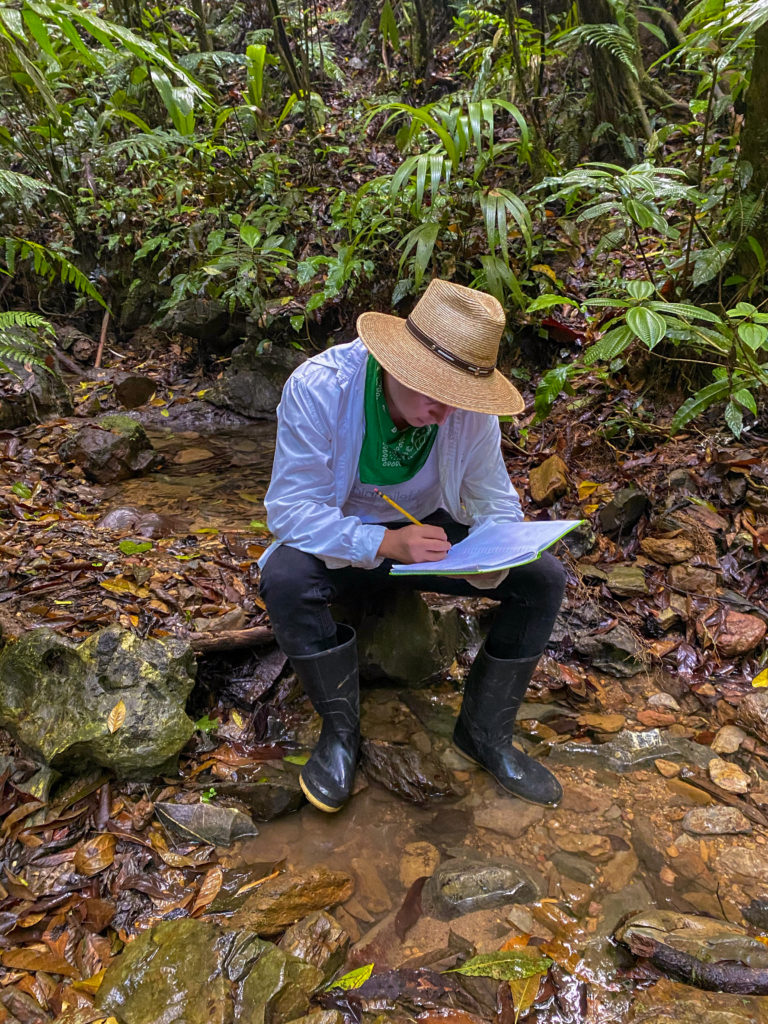 Photo by Roxana Leal / iPhone 11 / Researcher and Environmental Engineer Victor Mendoza / Expedition Cerro San Gil, Bio Estación Carboneras, Livingston, Izabal / May 2021.
At FLAAR-Mesoamerica, agronomists, environmental engineers, and biologists work, as well as students of these careers in the Research Team. Their contributions go hand in hand with his knowledge in biology, general botany, systematics, ethnobotany, ecology, biological diversity, geographic information systems, and management of protected areas. With the help of the research team, it is possible to diffuse the ancestral knowledge of the Mayan cultures and the usefulness they have for the communities, and the biodiversity of Guatemala that includes endemic plants, and ecosystem services.
They dedicate their time to the research of flora, fauna, and ecosystems. They carry out activities such as:
Information management of the species photographed in the field
Identification of species and ecosystems
Maps of the routes of the visited areas
Collection of scientific information for articles and photo-essays of specific species and/or ecosystems
Collection of bibliographical references and support with reliable information for posts on our web pages and social networks
Recently, a collection of plants samples that are curated in the UVAL Herbarium of the Universidad del Valle de Guatemala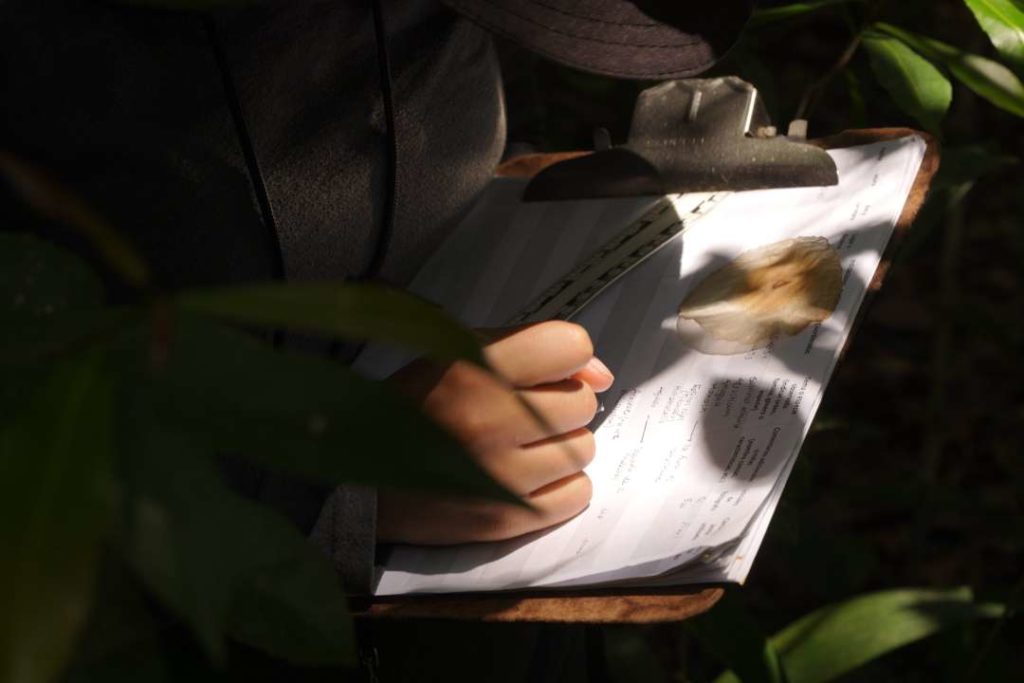 Photo by Edwin Solares / Sony A1 / Researcher and Environmental Engineer Vivian Hurtado taking notes in field / Expedition to Parque Nacional Laguna del Tigre, Petén / Jun 2022.
Web References
Written by Diana Sandoval & Victor Mendoza
Edited by Vivian Hurtado