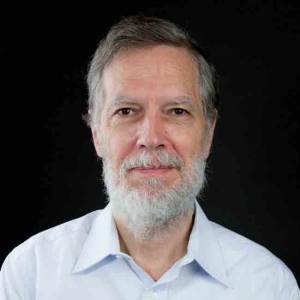 Dr Nicholas Hellmuth
Co-Founder
Nicholas Hellmuth has been photographing Maya ruins since he traveled to the Maya site of Palenque in Mexico in 1961. In 1965 he discovered the 1200 year old Tomb of the Jade Jaguar at Tikal. He graduated from Harvard cum laude with a thesis filled with his photographs of the burial crypt and royal offerings at Tikal.
In 1969 he received a MA degree in anthropology from Brown University with a thesis on the art of the Teotihuacan empire of Mexico and its influence on Maya art of Guatemala and Honduras. This same year he formed the Foundation for Latin American Anthropological Research (FLAAR) as a tax exempt, non-profit research and educational institute to initiate a multi-year project to map the Classic period ruins of Yaxha, Peten, Guatemala. Dr Hellmuth has been the Director of FLAAR for over five decades and for FLAAR Mesoamérica since 2006.
In 1986 he finished his Ph.D. in art history at Karl-Franzens Universitaet, Graz, Austria, on the iconography of Early Classic Maya Surface of the Underwaterworld gods of Guatemala. Still today he and the FLAAR team are studying crocodiles, water lilies, waterbirds and more… all part of Maya cosmology.
Managment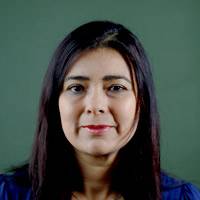 Flor Setina
Administrative Manager
With over 16 years of working with us, she is responsible for all the administrative operations here in FLAAR Mesoamerica. Her work is essential to different areas of the organization: supervising daily support operations of our company, planning the most efficient administrative procedures, monitoring costs and expenses to assist in budget preparation.
VIVIAN HURTADO
Project Manager & Researcher
Environmental engineer, artist and nature lover. She is in charge of managing the development of FLAAR's projects by organizing, evaluating and supervising the processes and the performance of the teams. Her motivation is to promote research and education on native biodiversity.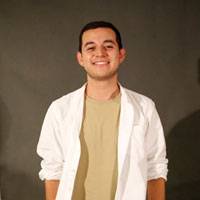 Victor Mendoza
Research Director
Environmental Engineer, lover of aquatic ecosystems and their biological diversity. He is in charge of organizing and storing the FLAAR Mesoamerica photo library. He identifies the species documented in the field and coordinates research processes and activities.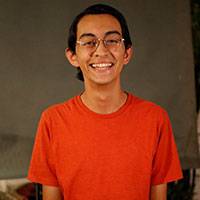 SERGIO D'ANGELO JEREZ
Flora & Fauna Researcher
Sergio is an undergraduate student specializing in native plants' biology and ecology. He currently prepares maps and routes for our expedition team, does plant identification, and conducts bibliographical research on species that are the organization's priority.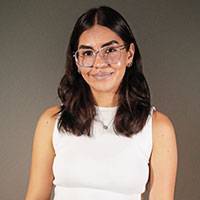 FLOR MORALES
Flora & Fauna Researcher
Flor is a graduate biologist specialized in ecology and genetic conservation of amphibians and reptiles. She is also an independent researcher and wildlife photography enthusiast. She currently works in the research team creating bibliographies, infographic material, news, and blogs for social media and websites.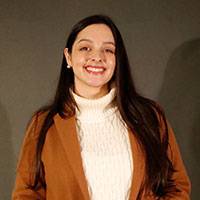 MARIANA RIVAS
Flora & Fauna Researcher
Mariana has a degree in biology, she is in charge of writing and editing information for our reports, she also helps in different research and data processing of FLAAR´s projects. Her main interests in biology include zoology, conservation, toxinology, and laboratory analysis.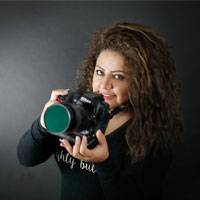 ALEJANDRA GUTIÉRREZ
Audiovisual Production & Crowdfunding Director
She is an audiovisual producer and graphic designer. She is responsible for directing the work of FLAAR photographers and videographers. She also proposes, evaluates, and manages fundraising events and partnerships helping the association grow and scale its impact.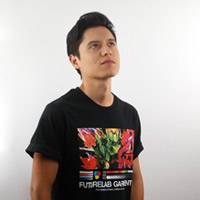 DAVID ARRIVILLAGA
Graphic Designer & Photographer
David designs reports on flora, fauna, and archeology topics. He is also passionate about nature photography and takes incredible pictures in the field when he assists the expeditions.
PEDRO PABLO RANERO
Photographer & Videographer
Communication, cinephile, and photographer, mainly focused on capturing video. Currently, Pedro is editing videos about previous FLAAR research and documents on Flora, Fauna, and Ecosystems.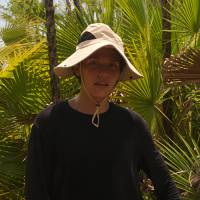 EDWIN SOLARES
Photographer & Videographer
Edwin is an environmental engineer with an imperative interest in ecosystems. He enjoys creating videos that not only communicate accurately on the academic but also the emotional side. He loves wildlife adventure and a perfectly framed photograph.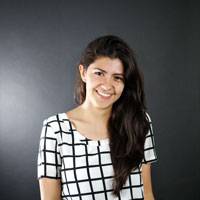 ANDREA DE LA PAZ
Brand Design Director
Andrea is a graphic designer and creative director of photo essays on different topics that FLAAR works on. She is also responsible for the brand's development through social media.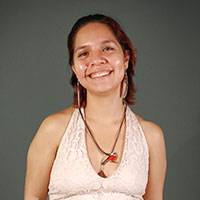 Myrna Galindo
Social Media Content Creator
Myrna is a biologist with experience in ornithology. She is in charge of creating, organizing, and sharing content for our social media based on our research work, topics of interest, workshops, and educational events. She also helps the research team when needed.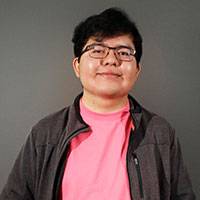 CARLOS D. MARROQUÍN
Graphic Designer
Carlos is a graphic designer and a big enthusiast for the natural world and biodiversity research. He takes care of our social media posts, developing new and attractive designs that invite people to know more about FLAAR and its mission.
JAQUELINE GONZÁLEZ
Graphic Designer
Jaqueline is a designer who combines text layout and photo editing to create our reports on native flora, fauna, and ecosystems.
Valeria Avilés
MayanToons director and Illustrator
She is an artist and illustrator with a degree in graphic design. She evaluates the quality of illustrations, follows up on tasks and projects of MayanToons, and prepares amazing educational material for children based on native species.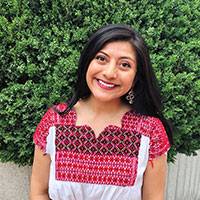 Laura Morales
2D Animation Coordinator
Engineer on digital content from Dongseo University, Korea with a master's degree in Animation & Game Direction from Germany. She organizes the animation processes to create cartoons based on Mayan culture and native plants and animals to introduce values to children.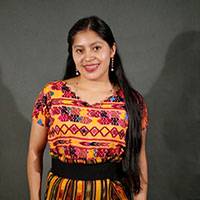 Rosa Sequen
Illustrator
Digital illustrator for educational books based on native species. Her strengths when it comes to drawings are butterflies and amphibious. She loves the idea that her drawings could reach children in order to teach them about conservation.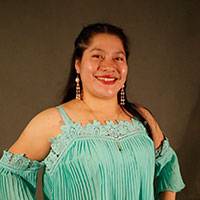 Josefina Sequen
Illustrator
Digital illustrator who enjoys drawing children's illustrations, whether cartoons or realistic. She loves to teach through her illustrated books the importance of protecting and learning more about nature.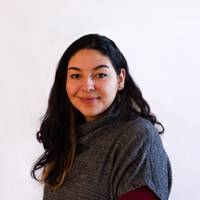 Isabel Trejo
Illustrator
With a Graphic design degree, she's also an analog-digital illustrator who uses various techniques and materials to portray her art and express herself. She joined MayanToons in 2020, creating social media content and art scenes for animated episodes.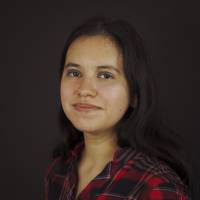 Andrea Bracamonte
Illustrator
With a graphic design degree she creates digital illustrations for the social media of MayanToons and for educational material. She loves to work on nature, being her main source of inspiration for children's illustrations. She loves to draw amphibians, birds, and beetles.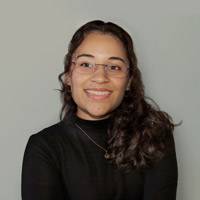 Niza Franco
2D Animator
Graphic designer focused on branding, illustration, and 2D animation. In MayanToons she's in charge of animating the characters for the educational videos. She loves to evoke emotions, raise awareness, and educate others through fun storytelling.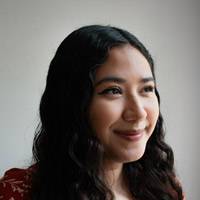 Paula García
Animator
In MayanToons, as a graphic designer she contributes to bringing motion, actions, and dynamism to the educational videos, giving life through movement to the species that these videos showcase.
Web, Social Media & Fund Raising
Teams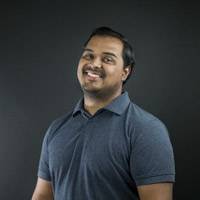 Paulo Nuñéz
Webmaster
Paulo Nuñéz is in charge of webmaster responsibilities for the entire FLAAR network of websites. He updates and reviews the more than one thousand pages of our diverse sites with new information and photos obtained from the site visit cases, lectures, trade shows, etc. He also assists the various teams with high-tech photography and has lots of helpful tips about advanced digital technology. Paulo has directed digital panorama photography on the cooperative project between FLAAR Mesoamerica and the two managing entities (IDAEH, CONAP) of Parque Nacional Yaxha Nakum Naranjo (Peten, Guatemala).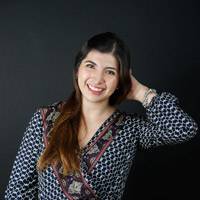 María José García
Web Designer
María José is an industrial designer with experience in web design and community management. She is currently in charge of uploading content to all FLAAR Mesoamerica websites and keeping them updated.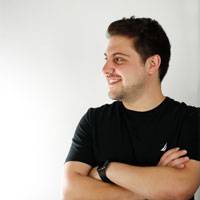 Juan Carlos Hernández
Web Designer
Web UX/UI designer and content advisor in charge of planning, designing, and improving all the FLAAR & FLAAR MESOAMERICA websites along with the rest of the team.
Andrés Fernández
Web Designer
Andrés is a graphic designer with knowledge in website building and CMS management. He assists the team in updating the content of our websites to look better, load faster and have a greater user interface.
BYRON PACAY
Field Trip Assistant
Byron assists during the field trips by handling GPS data. He also assists in the main office with different tasks.
Norma Cho
Photography Assistant
Norma likes to learn about flora and fauna. During field trips, she is a photography assistant and also supports the team with other things they need. She also helps in the main office with different tasks.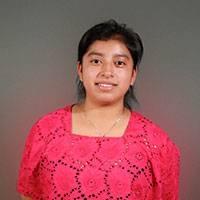 Karla Cho
Archaeology Assistant
Karla helps process documents and files from the FLAAR Archive on topics related mainly to archeology research.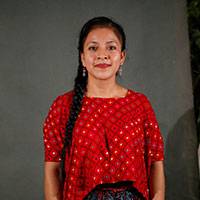 GABRIELA CABNAL
Photography Assistant
Gaby helps processing documents and files from the FLAAR Archive on topics related mainly to archeology research.
Examples of diverse Capabilities of University Students:
Former Employees
Samuel Herrera
Flora & Fauna Researcher
Samuel is a biology graduate, interested in a wide range of topics like molecular biology, genetics and geographic information systems for research purposes. Samuel's line of work covers scientific literature research, taxonomic identification/counseling of flora and fauna, and remote sensing using SIG software applied to geographic and ecological analysis. Samuel also is an avid enthusiast of wildlife photography, Mayan archeology, and Guatemala's biodiversity conservation.
Belén Chacón
Flora & Fauna Researcher
Belén is a biology student, her actual interests include aquatic fauna and conservation. For the moment, her work includes the order and tabulation of useful and edible flora listed in the FLAAR bibliography and many other references, to make a complete list of useful plant species, as well as the updating of taxonomic information on species and families. She hopes to learn more about plant species and share the knowledge. She looks forward to being a part of other projects at FLAAR.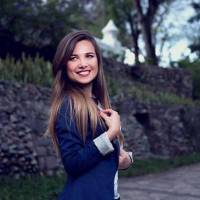 Isabel Paiz
Fundraiser
Isabel has recently joined the FLAAR and FLAAR Mesoamerica team. She is experienced in networking, social media, and organizing meetings. To experience what FLAAR does out in the remote rain forest ecosystems Isabel came along on several field trips. She learned aspects of plants, insects, arachnids and biodiverse ecosystems of the Reserva de la Biosfera Maya (RBM).
Diana Sandoval
Flora & Fauna Researcher
Agricultural engineer, plant lover and botanical enthusiast. As part of the flora and fauna research team, her work is based on the collection of scientific information that shapes the reports that are posted on our pages. As an agricultural engineer my field of study is based on plants, their environment and the different tools that humans have used throughout our history to get the best out of them. The work carried out in FLAAR is focused on ethnobotany, the conservation of native species and their use, so she hopes that our work can reach a large number of people and can create awareness of the importance that plants have in the development of the communities.
Senaida Ba
Flora & Fauna Researcher
Senaida Ba is a bilingual Q'eqchi' Mayan student. Her interests include photography. She is very adept at plant research, especially capable of finding rare plants deep in the rain forests. She has also done studies of inkjet printing technology in Germany, Italy, and Turkey. She will be a capable university student and we are looking for scholarship opportunities for her.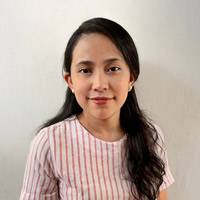 MARÍA JOSÉ RABANALES
Editor & Translator
Majo is an Environmental Engineer who supports FLAAR´s Yaxha Project by editing and translating (Spanish/English) texts for the flora and fauna series. She also carries out final reviews of Yaxha´s PDF photo essays.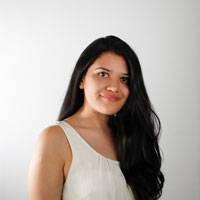 Roxana Leal
Community Manager
Roxana is the voice of the messages, photos and videos of our documentation through the social media of FLAAR Mesoamerica and MayanToons. She has ventured into the different ecosystems of Guatemala together with the field team to document the expeditions. She has a degree in Communication Sciences and is currently pursuing a master's degree in Digital Marketing and E-Commerce. Every day dreams and works for a better world!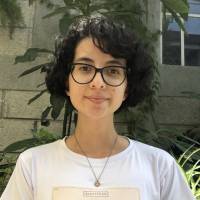 María José Toralla
Flora & Fauna Researcher
Majo is a biology student, her interests include marine biology (specially cetaceans), ornithology and entomology. Her dream is to dedicate her life to field work with macaws and carry out intensive studies on the species of native butterflies of Guatemala. Her main job is bibliographical research, she is in charge of making bibliographies on native flora and fauna of the country. In addition, she contributes in compiling scientific information used in FLAAR reports, as well as making monthly blogs on relevant topics.
Vivian Díaz
General Coordinator and Illustrator
Vivi is an environmental engineer, who is actually doing project management for FLAAR's divisions: Flora & Fauna and MayanToons. She is also the chief storyboard director of the department of cartoon illustrators. She loves to share her knowledge of nature and also to raise awareness through her drawings about how to take care, preserve and appreciate nature as she does.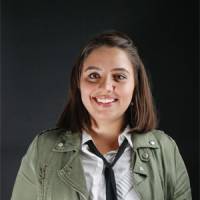 Desirée Cordón
Illustrator & Communicator
Desirée has a degree in communication and works as a digital illustrator specializing in editorial and children's illustration. She likes to be able to provide information to children about fauna and flora so that together we can take care of our environment better. She works as a freelance illustrator and is also part of the MayanToons team of illustrators.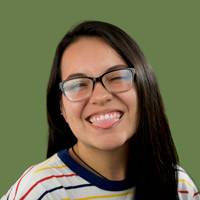 Mariana Cabrera
3D Animator & Illustrator
A creative mind that wants to use her skills to promote environmental education. In Mayantoons she has worked in illustration, character design and, at the moment, in 2D animation. She believes that, with dinamic and interactive material, we can ignite the interest of people of all ages in Guatemala and its diverse nature.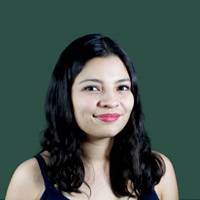 Marcela Sarti
Flora & Fauna Researcher
An environmental engineer student, Marcella Sarti is part of the research team of flora and fauna, she collects information along with bibliographies of many books to create documents with scientific and educational information which are posted on our pages. In addition, she has contributed to write storyboards for Mayantoons. Through her research, she hopes to contribute to education in Guatemala about native flora and fauna and its conservation.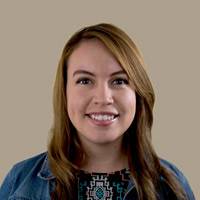 Elena Siekavizza
Flora & Fauna Researcher
Environmental engineer, forests enthusiast and lover of the guatemalan native flora. She is in charge of FLAAR Mesoamerica's photographic database. Not only does she organize it, but also performs the flora and fauna identification of the photographs we have. Due to her knowledge, she also serves as a research assistant.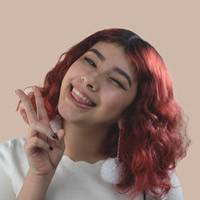 Génesis Girón
3D Animator & Illustrator
Génesis Girón is a proud member of the Mayan Toons Animation Department, she loves expressing herself through her unique creations. In addition to animation, Génesis enjoys illustration and character design. Powered by fashion, fandoms and cinema.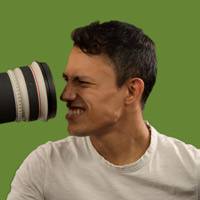 Erick Flores
Photographer & Graphic Designer
Erick helps preparing educational material on Neotropical flora and fauna of Guatemala. These PDFs and PowerPoint presentations are to assist students, scholars, professors, and the interested lay public both in Guatemala and around the world.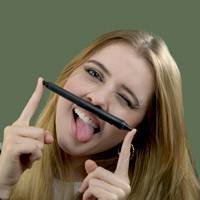 Melanny Quiñonez
Graphic Designer & Illustrator
Melanny "Cucu" is a graphic designer and illustrator for the several educational materials. She was Assistant Review Editor for evaluating and doing press reports on digital imaging.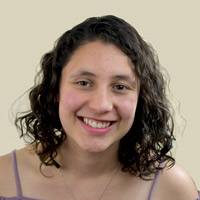 Ximena Arriaga
Digital Library Manager
Ximena is in charge of scanning and digitizing all content from previews investigations about the Mayan culture by Dr. Nicholas Hellmuth so that it can be available on all FLAAR's websites.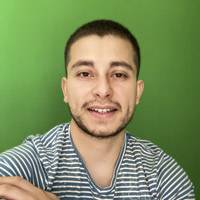 Alexander Gudiel
Graphic Designer & Photographer
Alexander is a graphic designer from the flora and fauna department who joined our team in December 2020. He is in charge of design and creating pdfs of different projects of FLAAR, editing photos and visual content. He loves to create attractive and functional visual content. He is a nature lover.
Haniel López
Drone Pilot & Photographer
He takes amazing drone shots of the ecosystems we visit and also documents flora and fauna with photographs and videos during each field trip.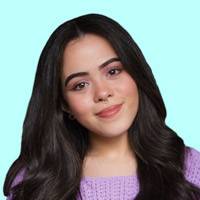 Cristina Rios
Graphic Designer
Cristina is a graphic designer from the Flora and Fauna department in charge of selecting and editing photographs, as well as designing PDFs for various FLAAR projects.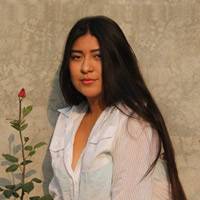 Heidy Galindo
Graphic Designer
Heidy is a graphic designer who combines text layout and photo editing to create our reports on native flora, fauna, and ecosystems.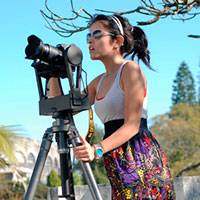 Sofia Monzon
Photographer
Sofia Monzon is a talented photographer and book designer. She had a fluid flowing style that is more eye-catching than just rectangular pages. In photography she also had her own style. Dr Nicholas was Visiting Professor in digital photography and digital imaging at several universities, so working here at FLAAR is like being in a university course. But a unique aspect is that we like the students to develop their own style and literally do better photography than the professor! Sofia and her husband Estuardo Torres now have their own company, doing event videos and event photography.