Help us provide learning tools
Provide professors, researchers, and students around the world with high-resolution photographs and information on rare plants and animals of southern Mexico and adjacent countries of Mesoamerica (Guatemala, Belize, Honduras, and El Salvador)
Wetlands ecosystems of
the rivers, lakes, and Caribbean Coast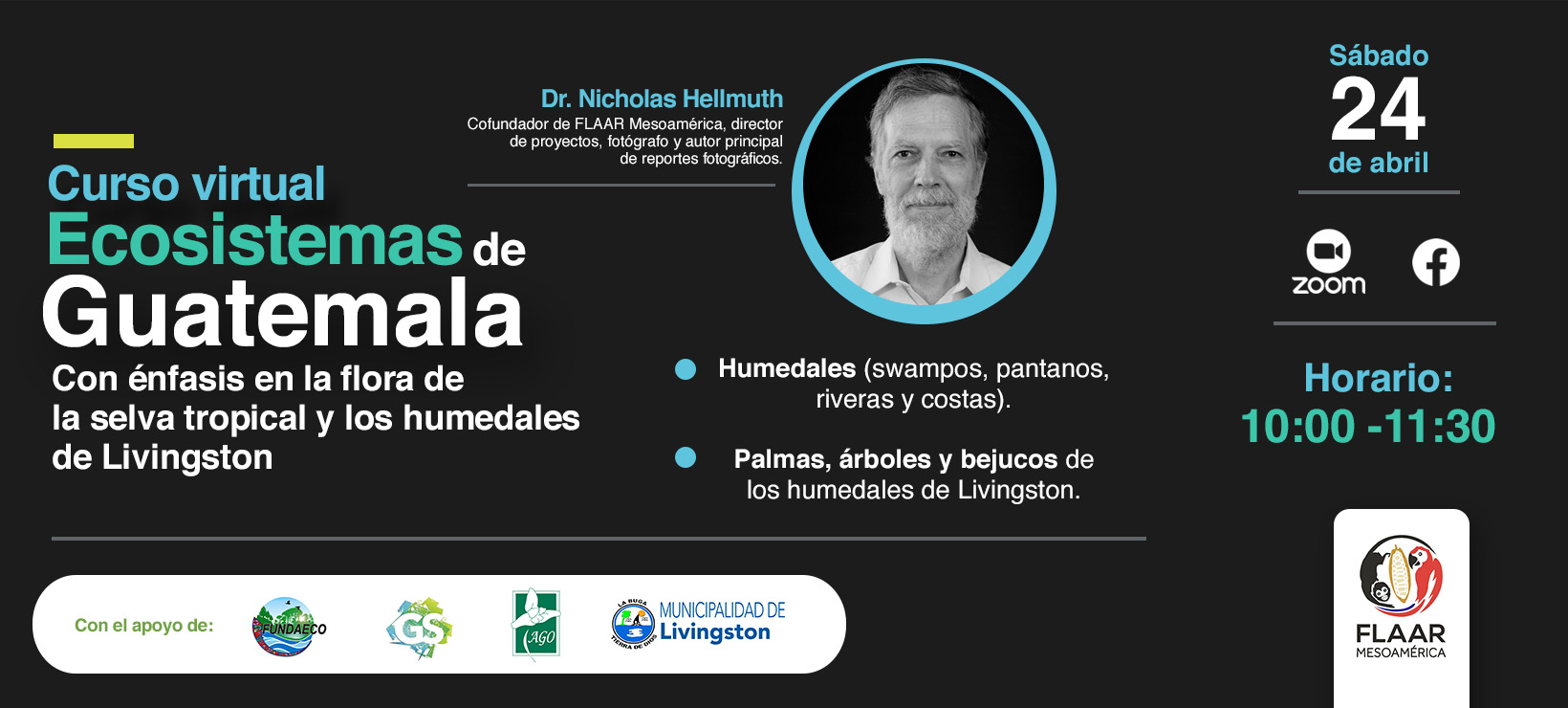 This presentation will be in Spanish starting 10 am this Saturday, 24 April.
Though obviously nothing is there until Saturday morning. If you wish to be on our mailing list, please write us FrontDesk at FLAAR.org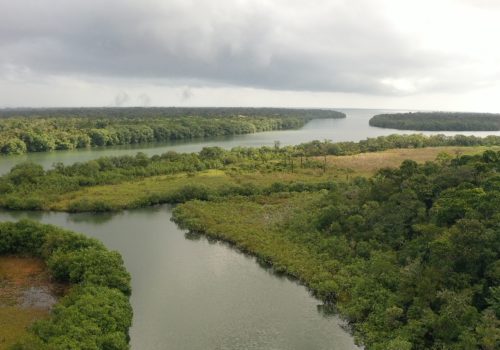 El 22 de abril conmemoramos el Día de la Tierra con la finalidad de reflexionar sobre el cuidado de nuestro planeta y cómo podemos aprovecharlo responsablemente. Es un día importante…
Flora and fauna research
FLAAR Mesoamerica is a non-profit organization that does research and educational projects on plants and animals of Guatemala and nearby countries
Educational FLAAR Reports
Educational material that provides information, annotated bibliographies, and impressive photographs of the native birds, mammals, insects and other fauna plus edible and useful plants of Guatemala and the Mayan-influenced areas of Mesoamerica.
Educational Material for local schools
Infographies, banners, and associated illustrated teaching aids for school children, for the teachers, and for the parents and grandparents of the school kids also. When we visit schools in far-away mountains and rain forest areas, the teachers and village elders ask if we can please provide educational material in Spanish, in the local language (often…
MayanToons
Mayan Toons is a division of FLAAR Mesoamerica (in Guatemala) which is an affiliate of FLAAR (in USA). Mayan Toons is inspired to prepare fun, friendly, educational, helpful books to inspire school children (and their parents and grandparents). We focus on encouraging initiative, family values and ethics, and protecting fragile ecosystems and local plants and…
Our Colabs
& appearances
with other institutes, other NGO's, and additional entities interested in flora, fauna, and educational of children and families.
Our research team has
multiple goals
To provide professors, researchers, students and interested lay people around the world with high-quality information on rare plants and endangered animals (birds, mammals, fish, pollinators, etc.) of southern Mexico and adjacent countries of Mesoamerica (Guatemala, Belize, Honduras, and El Salvador).
To assist professors, researchers and students in Guatemala with unparalleled quality digital photographs of flora and fauna of Guatemala and to share our digital library of over 2 TB on birds, mammals, reptiles, amphibians, insects, arachnids, etc. and over 5 TB on orchids, bromeliads, cacti, trees, vines, bushes, grasses, ferns, mosses, mushrooms, and lichen of…
To coordinate with teachers in rural and remote areas of Guatemala and provide them educational material for their students in the local Mayan, Spanish, and English languages. We are also open to providing material in Xinca and Garifuna languages.
DR Nicholas Hellmuth
Founder
Nicholas was first in Mexico in 1961, in Guatemala in 1962, in Honduras by 1964, and obviously now knows every country in North and Central America. But Guatemala has such remarkable diversity of eco-systems and hence impressive diversity of plants and animals. Sadly the eco-systems are being bulldozed out of existence for making modern commercial businesses. Surely there can be a way to save at least segments of these forests and waterways to help protect the species that we humans have evolved together with. Although we do focus on Guatemala, we are open to coordinating with foundations, embassy programs, and local NGO's in neighboring countries since there are Mayan settlements in every country on every side of Guatemala.
FLAAR
Staff
The capable staff of FLAAR Mesoamerica (flora and fauna) and Mayan Toons (educational materials for schools) include Q'eqchi', Kaqchiquel, and Pokomchi Mayan individuals plus students from many of the universities in Guatemala.
Yaxha
Yaxha intrigued me due to it having the largest full-figure sculpture of a Teotihuacan inspired royal divine portrait of Tlaloc: fully armed with shield, Teotihuacan military atlatl and pertinent spears.
Tikal is renowned for its Tlaloc shield and Teotihuacan warriors on the sides of Stela 31 and Uaxactun has a stela with royal Teotihuacan affiliated warrior leader also; but the one at Yaxha does not add local individuals nor is the figure in a Mayan pose whatsoever: here is a single frontal divine, military. mercantile message.
Educational books for kids.
Wide-format inkjet printer research and product evaluations of inks, cutters, laminators, international signage and visual communications trade shows, etc.