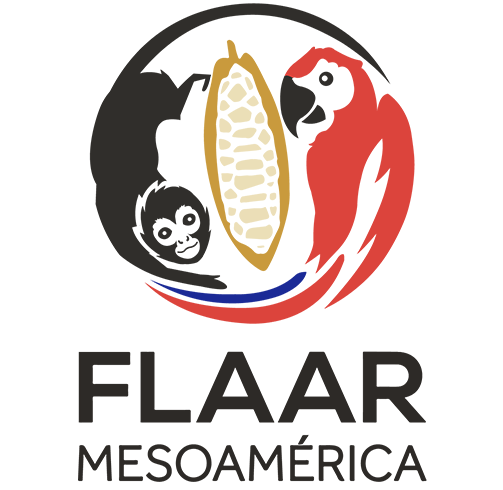 We are an active experienced research photography and educational institute
We are aware of the importance of the Zapotec, Mixtec, Totonac, West Coast Mexico, and diverse other civilizations. The Guatemalan ruins of Bilbao and Cotzumalhuapa civilization is a great example of how cosmopolitan some cultures were.
FLAAR is interested in flora, fauna, and educational research in Mesoamerica. We work in all areas of Guatemala but especially Alta Verapaz, Baja Verapaz, Izabal, and Peten.
What is Mesoamérica?
FLAAR Mesoamerica is a civil, non-profit, independent association, with educational and research purposes, which currently develops projects for the conservation of the environment and the cultural heritage of the Mesoamerica region, using technology for processing of digital images. FLAAR Mesoamerica is an extension in Guatemala of the non-profit institution FLAAR (Foundation for Latin American Anthropological Research) located in Missouri, United States.
FLAAR has a team made up of professionals and students from different areas and ethnicities, and is directed by archaeologist and photographer, Dr. Nicholas Hellmuth, who has experience as a consultant in traditional professional photography and digital photography. The team is conformed by graphic designers, illustrators, engineers, biologists, photographers and explorers who carry out different activities to carry out the educational material that is shared through the FLAAR internet sites and social networks.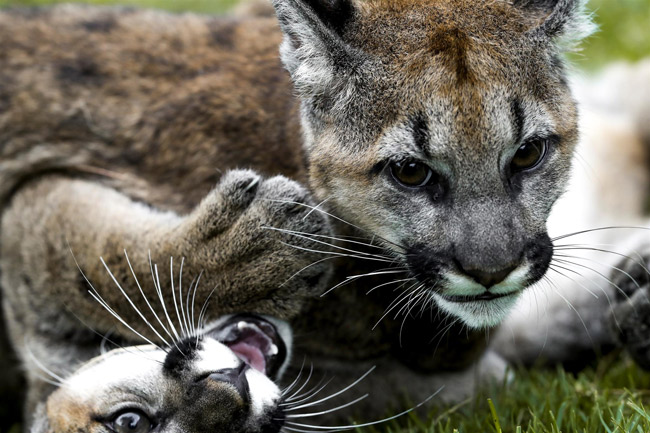 Our current projects have the purpose of documenting through high-resolution photography (300dpi) the existing biodiversity in protected areas of Guatemala. The photographs have been used to generate photographic reports and educational material on our platforms. They have also been donated to the corresponding authorities or institutions, depending on the case.
Over the years we made our work known and managed to form alliances to carry out larger projects in conjunction with government institutions:
Yaxhá Project: During 2018 and 2019 expeditions were carried out to the Yaxhá, Nakum, and Naranjo National Park.
Livingston Project: In September 2020, the agreement: Livingston Biodiversity Documentation was authorized by the municipal mayor of Livingston, Eng. Daniel Pinto. It was carried out for 15 months in the protected areas of the municipality: Río Sarstún Multiple Use Area, Río Dulce National Park, and Cerro San Gil Springs Protective Reserve.
Reserva de Biósfera Maya Project (RBM):
In March 2021, the Biodiversity Documentation agreement was authorized in the primary Protected Areas of the Maya Biosphere Reserve in cooperation with the National Council of Protected Areas (CONAP).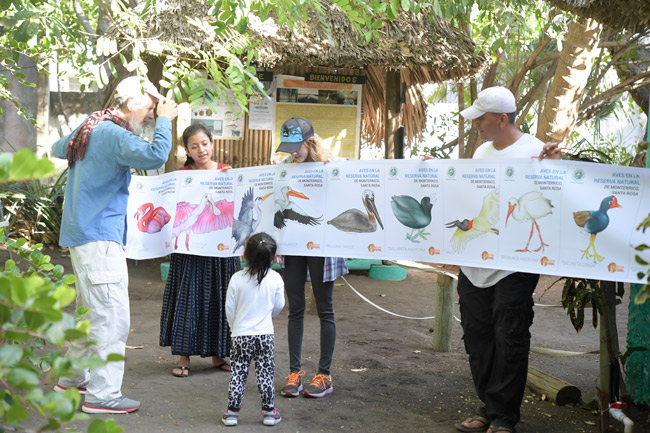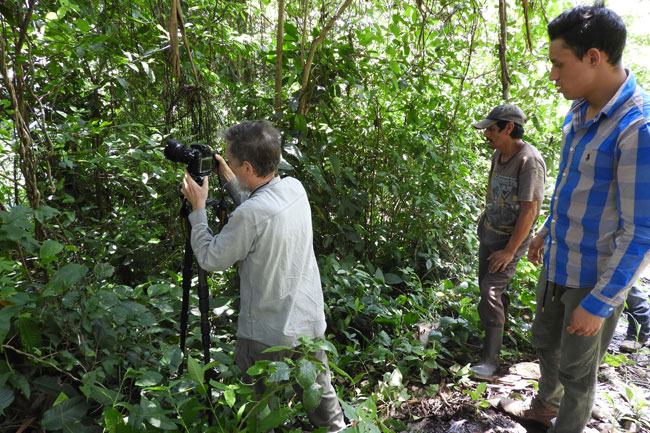 How do we do it?
We carry out expeditions in the field that last (in average) 7 or 10 days to photograph and collect information on the species of flora, fauna or ecosystems that are interesting to us. Subsequently, this information is processed by our research team of biologists, environmental engineers, agricultural engineers and students of those careers. Once the information is processed, it is transferred to the designers for the preparation of reports; then to the web and social media team for the dissemination of photos and notes on our digital channels. We also have a video team for the editing of informative videos.
FLAAR (Foundation for Latin American Anthropological Research) was created in the United States in the 1970s, when archaeologist Dr. Nicholas Hellmuth worked on the development of the map of the Yaxha archaeological site, which later became the Park National Yaxha Nakum y Naranjo (PNYNN). In the following years, he conducted research in the area of Mesoamerica to document pre-Columbian cultures.
Later, during the years 2001-2005, FLAAR implemented the Technological Center for the Processing of Digital Images -CTPID-. in conjunction with the Francisco Marroquín University. In this center, services and education were provided to the private initiative related to the digitalization and printing of images. Upon encountering limitations to continue the operation of the center within the university, in 2006 the FLAAR Mesoamerica Association was founded; as a non-profit civil association under Guatemalan law, by a group of people interested in providing advice and training in the area of digital technology for government and private institutions as a development tool for society.
Since 2006, the FLAAR Mesoamerica team has been carrying out evaluations of the entire range of equipment for the production of high-resolution images, with the purpose of providing information to scientific and educational institutions, and to any interested party, about the benefits, deficiencies and applications of each technology.
Assessments on imaging technology have been published on the FLAAR network of sites which is visited annually by more than 100,000 visitors, giving the FLAAR team extensive experience of the three stages into which the workflow can be divided. of the production of digital images:
Capture, through digital cameras, scanners and drones with which images can be recorded digitally.
Editing, by means of software and programs designed to manage and improve the images with which the files are created for publication and distribution.
Printing, with wide and wide format printers, which allow images to be obtained on different substrates using variable ink technologies, to share the captured images in physical form.
Over the years, the research carried out on the image digitization workflow has also given FLAAR Mesoamerica the possibility of developing documentation projects on the biodiversity and cultural heritage of the Mesoamerica region, especially in the area from Guatemala.
💡 These projects have as their main objective to produce photographs and videos that may be useful to institutions and people involved or interested in the conservation of the environment and cultural heritage; and as a secondary objective, to provide relevant information on the species or documented topics. The projects have been carried out periodically since 2006 in different areas of Guatemala such as the Pacific coast, the departments of Baja Verapaz, Alta Verapaz, Izabal , Petén, among others.
For these projects, field trips have been carried out in which high-resolution photographs of aspects of biodiversity and culture of the communities are taken. The most recent projects have been carried out in the Yaxha, Nakum and Naranjo National Parks; Livingston and in different areas of the Maya Biosphere Reserve.
In addition, through the experience acquired, FLAAR Mesoamerica has been able to collaborate by giving advice and training to organizations interested in promoting education and research, especially if they are linked to community development, nature conservation or cultural heritage projects.
Our Mayan
related websites
is a leader in Google results for Maya ethnobotany. We focus primarily on edible plants used by the Maya thousands of years ago (and which should be re-introduced to improve health).
We also study eco-friendly renewable resources for utilitarian use.
documents are interest in working with, recording, and making information available on diverse kinds of creatures of Neotropical Mesoamerica.
We can get even better photographs of birds high in trees if an 800mm lens were available. For their nests a digiscope would help.
Nicholas discovered a royal tomb already in 1965 (while a student at Harvard, working for Univ of Penn at Tikal).
Then in the 1970's he worked for five years to have the Yaxha-Sacnab area preserved as a national park. Plus with Miguel Orrego they mapped the entire ancient city.
Photography &
Printer Websites
shows our years of experience.
National Geographic published Nicholas's photos already 40 years ago!
Although we have a good range of digital cameras, lenses, tripods, etc. it would really help to have a donation so we can have an 800 Canon or an 800mm Nikon lens.
A separate team has 20 years experience with Dr Nicholas in the world of wide-format inkjet printers, cutters, etc.
This experience makes it possible to provide printed posters for schools.
Meet Jagggy the Jaguar.
Meet Cutie the Coati.
Get to know Tappie the Tapir.
Since the team of FLAAR Mesoamerica knows the flora and fauna of Mesoamerica we can prepare more realistic animated films and children's books.
Our goal is to coordinate our decades of experience with a major international animation studio to WOW the World with our friendly educational characters.